There are certain industries with statistically high claim counts and financial losses, such as construction, transportation, etc. In the world of workers compensation, that poses a high potential for financial loss depending upon the distribution risk. Specifically, losses occurred most frequently in newly hired employees (between <1, or 1-3 years) within four high-risk industries.
We launched a campaign targeting both policyholders and non-policyholder business owners the with greatest frequency of work comp losses among new hires for the primary purpose of procuring and updating user data. The secondary goal of the campaign was to share high-quality safety content that would potentially help companies incur fewer new hire claims. 
Using both company-specific and industry data, the inbound social media campaign drove highly targeted traffic to a custom online quiz to see how safe their workplace really was. After taking the quiz, users were invited to download a "New Hire" toolkit, which included industry-specific content generated exclusively for this campaign. 
Conversions were calculated by download, and this campaign yielded over 100 form completions, surpassing initial goals. 
​​​​​​​Here's a quick tour of the quiz: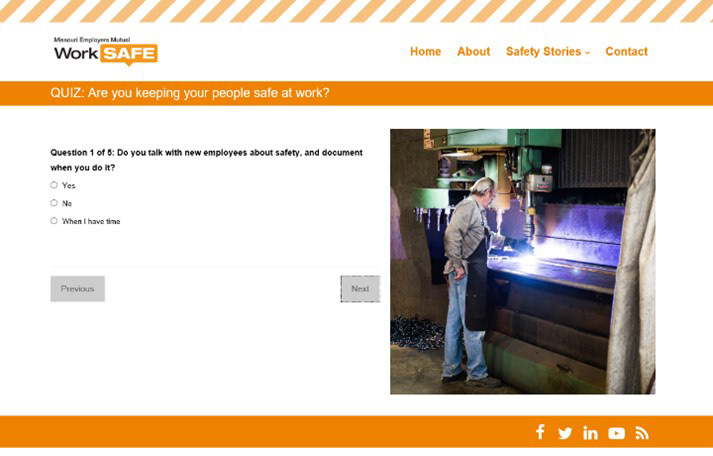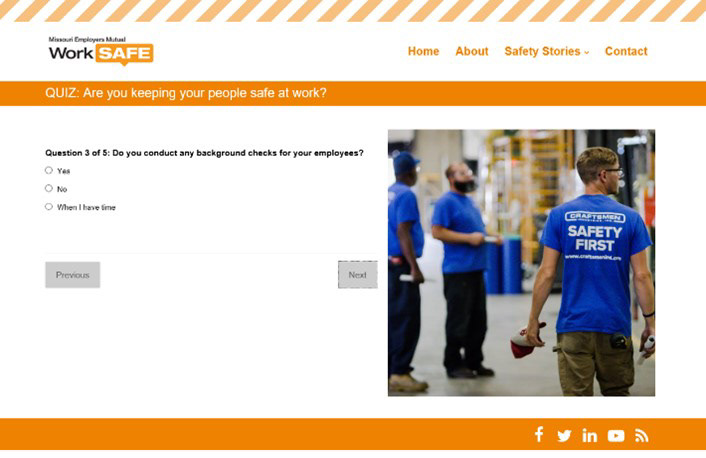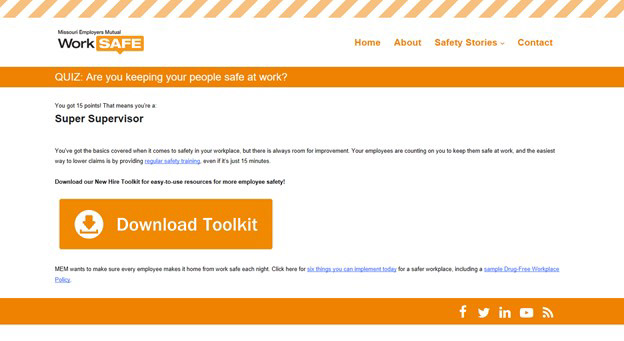 The infographic specific to new hire statistics was distributed with the Toolkit, but also through the company's website and customer e-newsletters.