With their expanding footprint from one to seven states, MEM needed more automation for traditionally manual processes, such as successfully enrolling policyholders into specific pay plans. 
We started by analyzing the current state workflow, and analyzing areas where we could trim out manual intervention by a Customer Care Advocate. A new workflow was created to guide policyholders through the enrollment process online, starting with the policy issuance. Interactive prototypes were used to conduct 1-on-1 interviews with agents, while over 100 policyholders were taken through an
automated survey
soliciting feedback on the high-level functionality.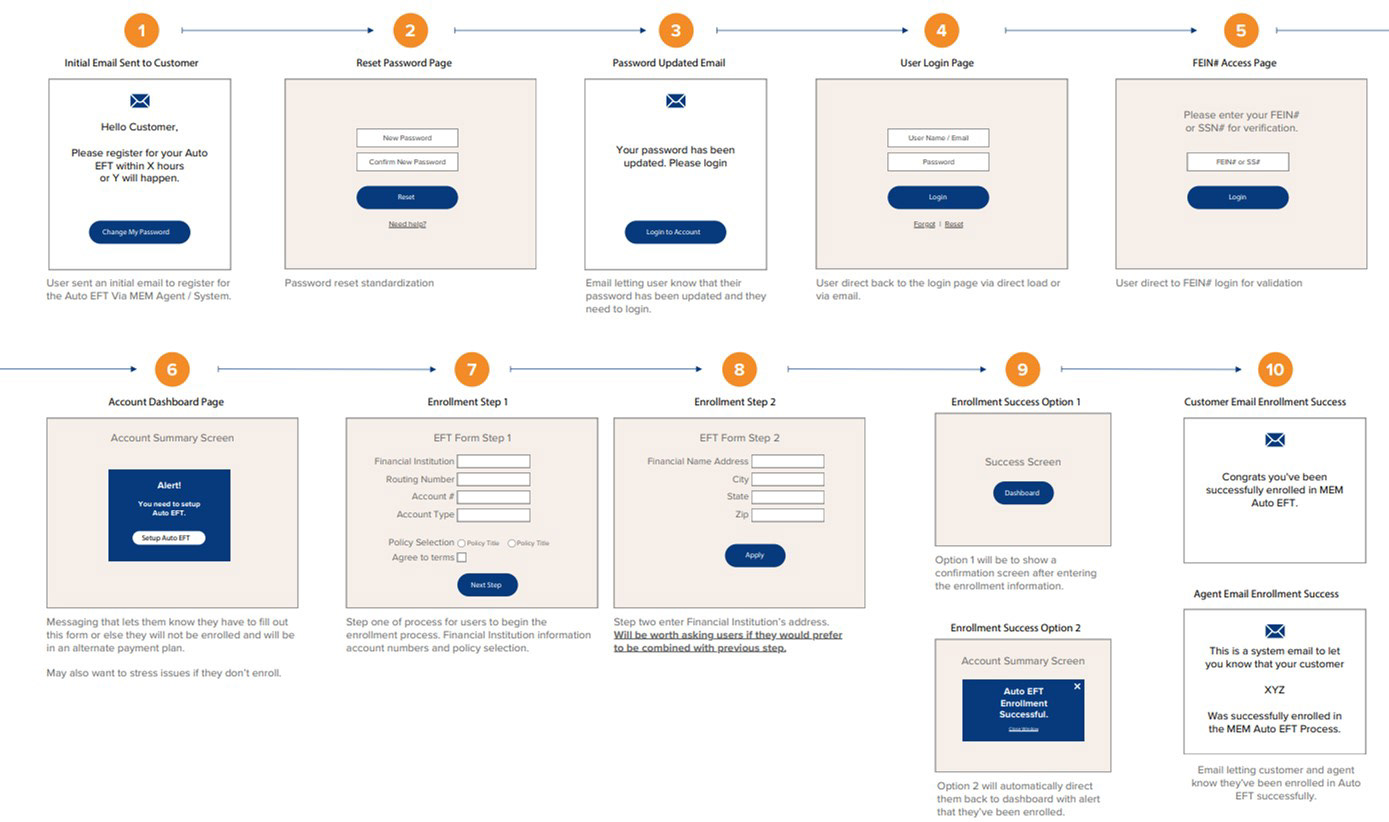 I moderated 1-on-1 interviews with agents to understand how they'd prefer the process to go for their clients, and identify any areas where we might be able to enhance the usability of the new workflow. In other words, we wanted to know if we got the new process right. Here were the results: