You'll see two examples of persona building below.
In the first example, secondary research and phone interviews were conducted with customers to understand how they interacted with their workers' compensation insurance carriers online. Depending upon the size of the company needing insurance coverage, there were three clear roles or user types who typically interacted with the carrier online for the purposes of 1) filing claims, 2) obtaining safety or loss prevention information, and 3) bill payment or financial managers. 
While building out these three personas, the importance of improving the usability of the correlating online activities became very clear. These personas were used when recruiting focus group participants, scoping out MVP for the portal project, and in user testing groups prior to launch.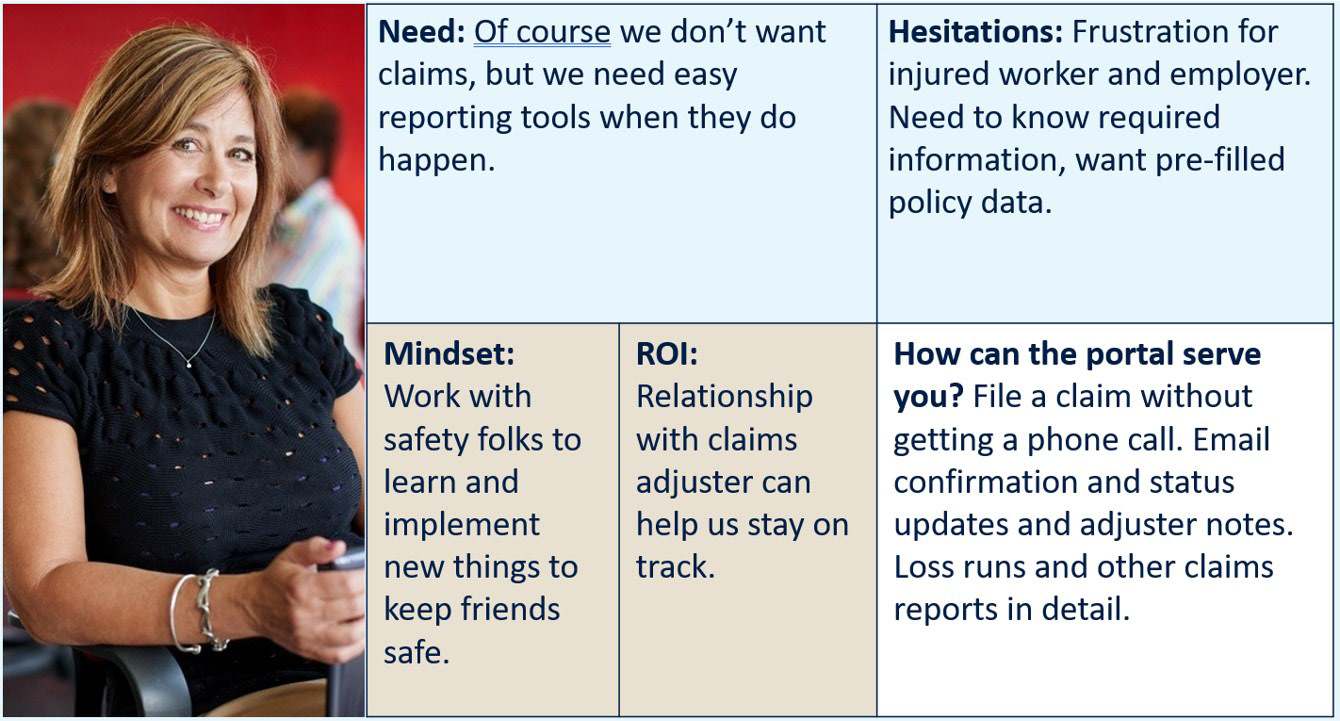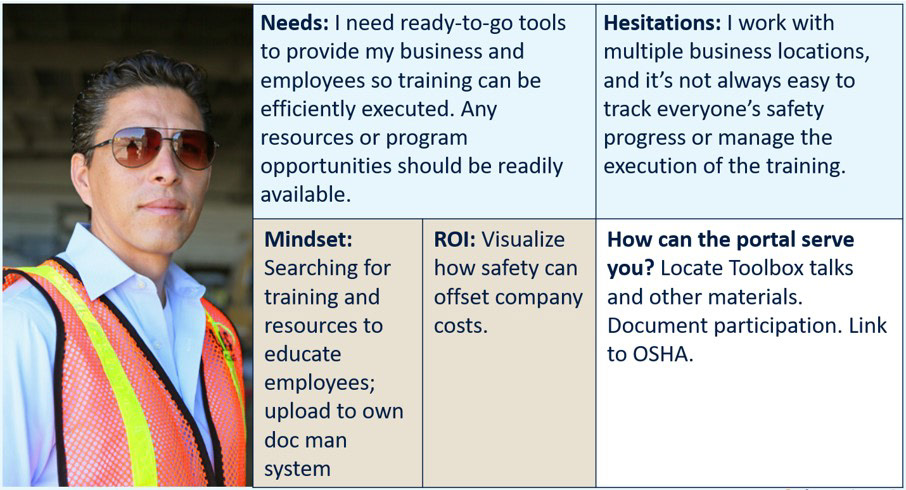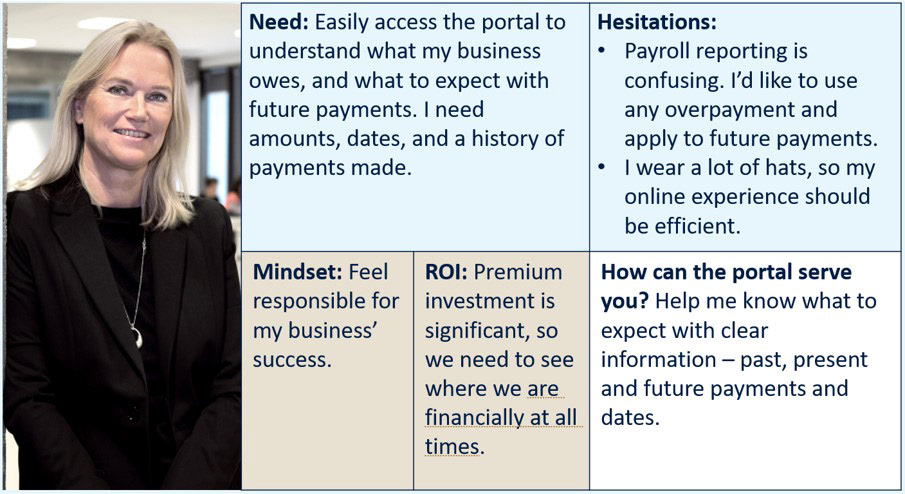 A second example represents user personas that were built for the purpose of understanding users of a new app. The app aimed to help individuals create, schedule and collect payment for in-person workshops on a local level. While the user base proved to be diverse in age and ability, two personas were created to represent 1) the business professional with a growing side hustle, and 2) the independent, budding professional looking to start a full-time career. 
Features within the app were tailored to meet the needs of both user groups, as well as address frustrations or limitations they found when using competitor platforms. This project is currently in the middle of a usability study, and key results are not yet available.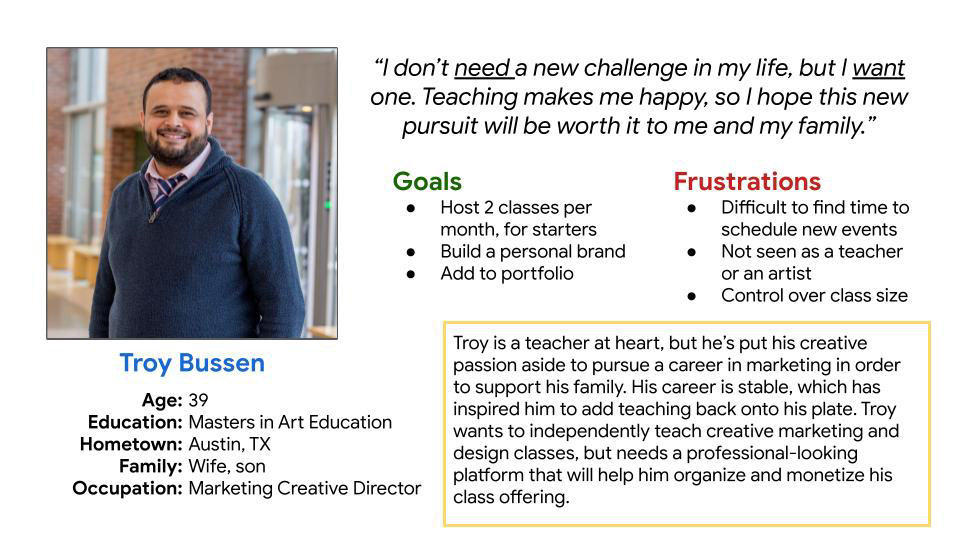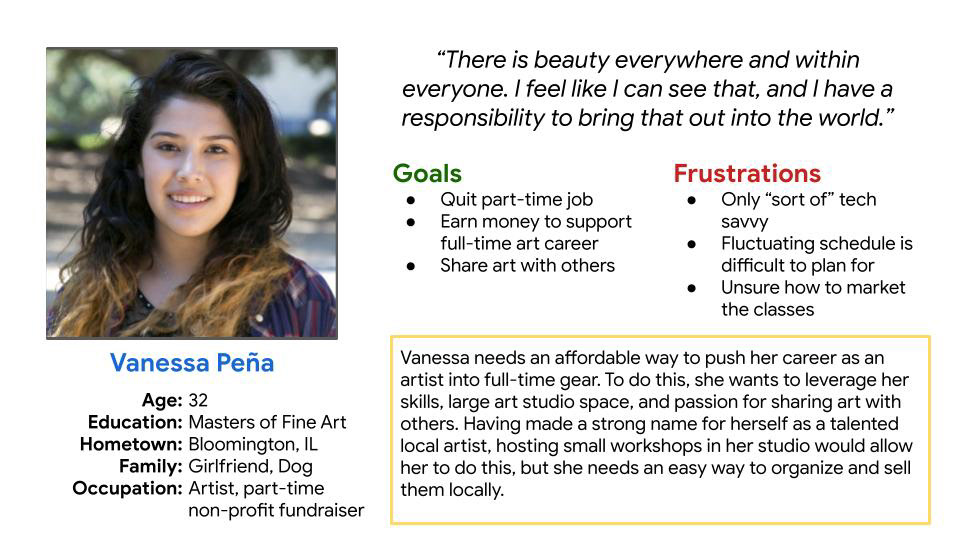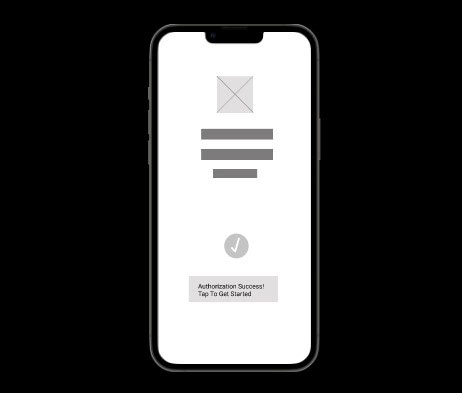 Click here
to see an interactive prototype for a mobile app to help local businesses market and sell in-studio workshops.