I was tasked with creating a campaign targeting industries with statistically high claim counts and financial losses. We chose to target both policyholders and non-policyholders in similar industries to share both MEM-specific an industry data that may help improve (decrease) losses. Ultimately, the conversation was to a) Toolkit downloads, and b) decrease in reported claims in each industry. I collaborated with marketing to create an inbound social media campaign to drive highly targeted traffic to take a custom online quiz.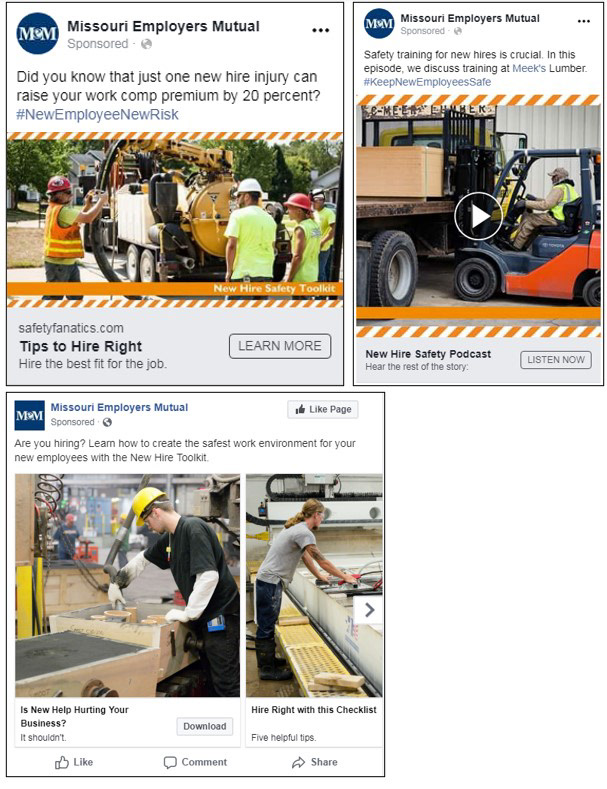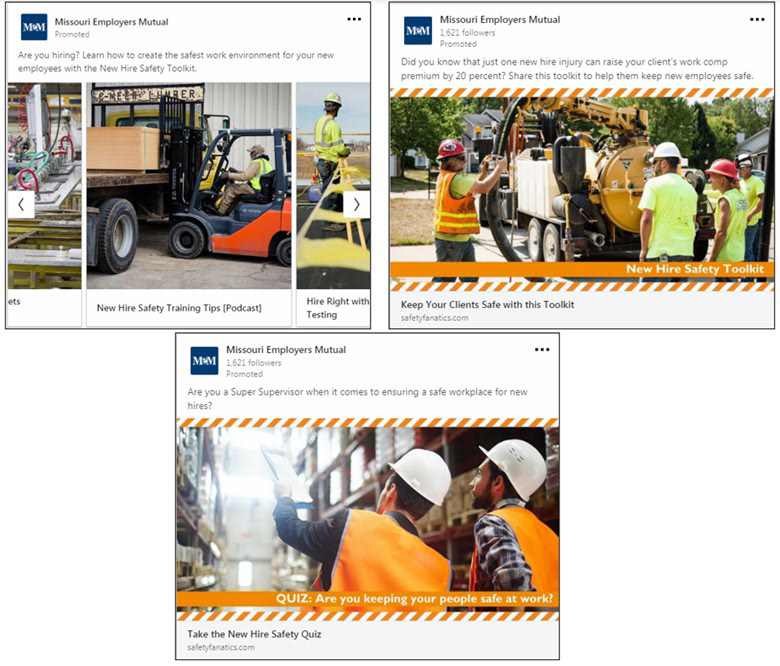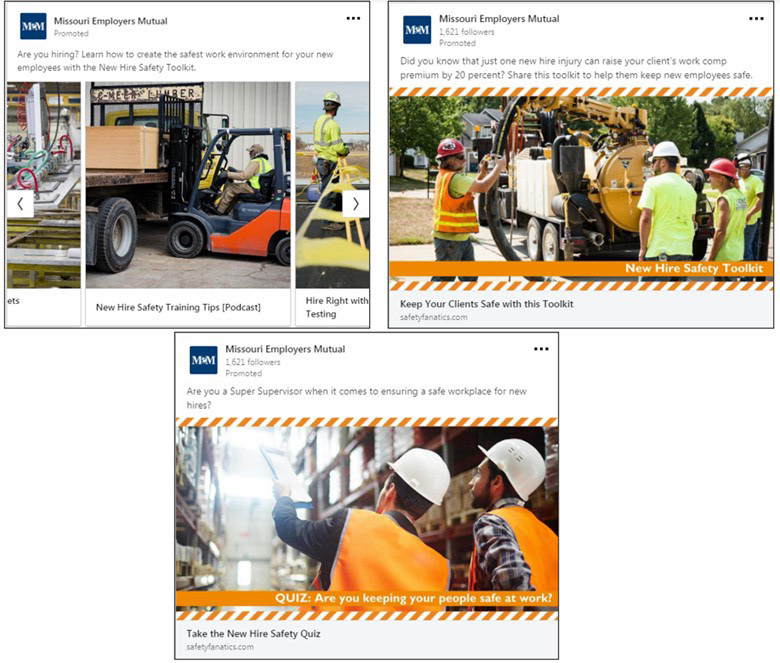 Conversions were calculated by download, and this campaign yielded over 100 form completions, surpassing initial goals. Here's a quick tour of the quiz: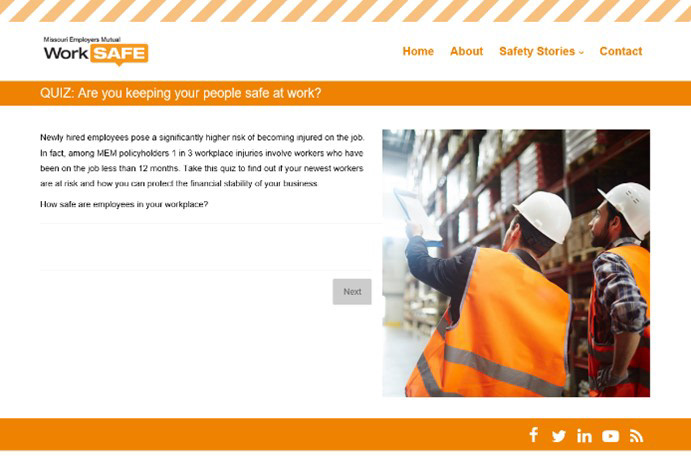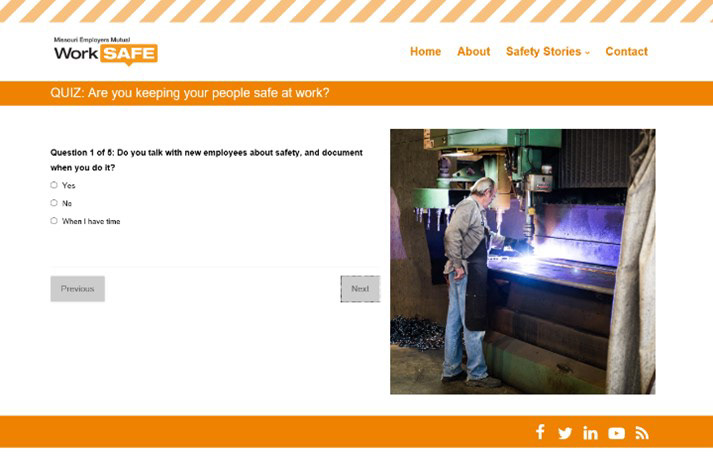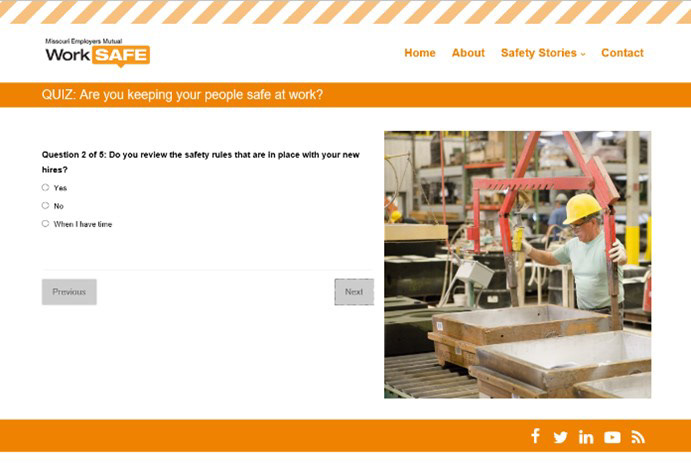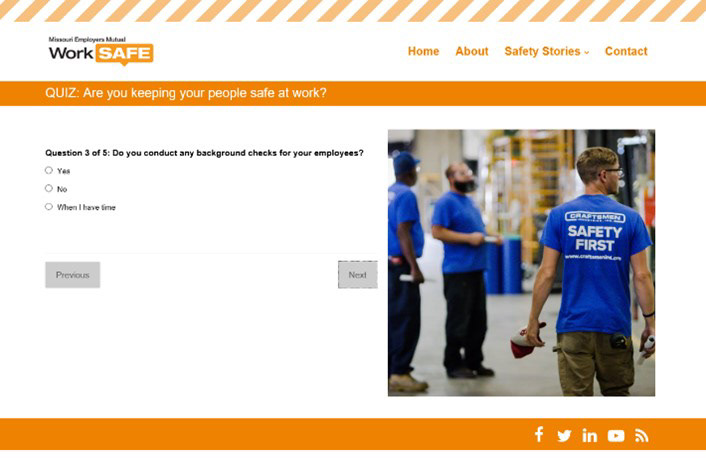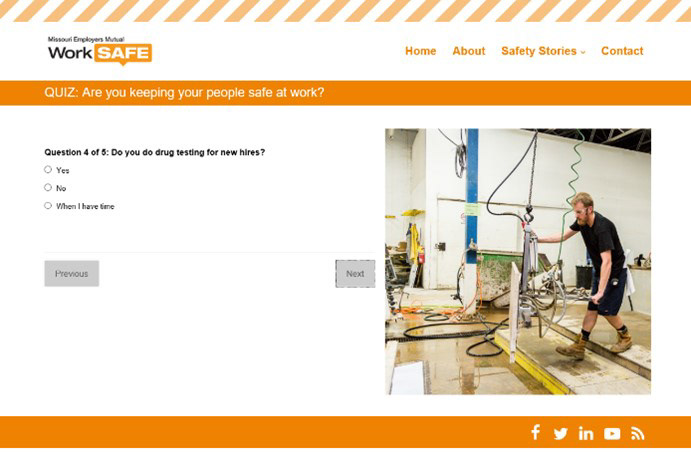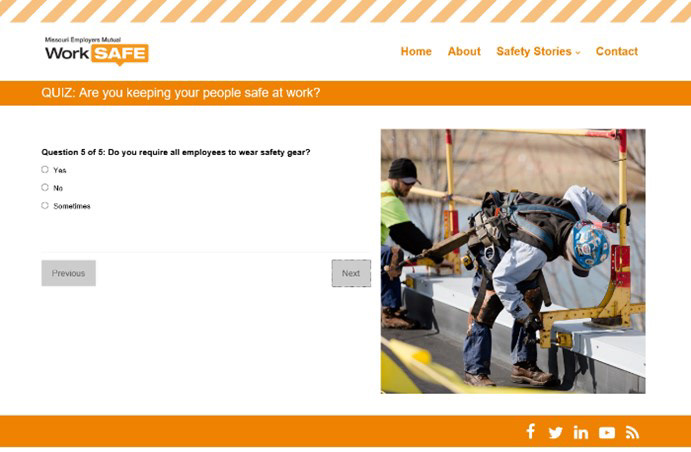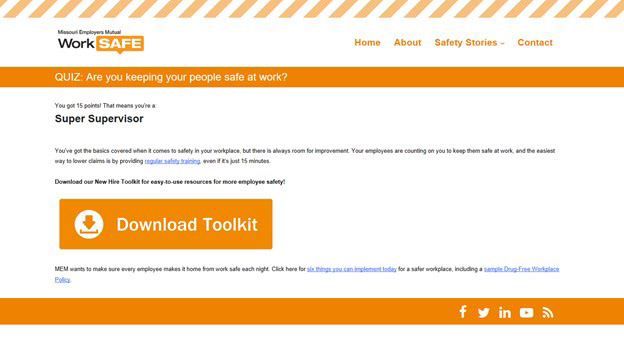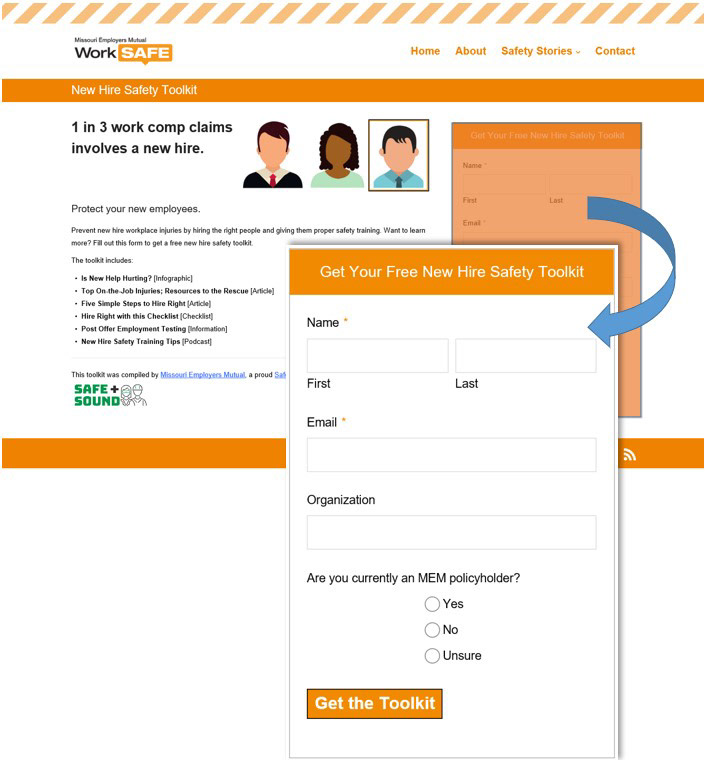 The infographic specific to new hire statistics was distributed with the Toolkit, but also through the company's website and customer e-newsletters.