The value of high quality digital interactions is paramount to business today, and I've worked with multiple insurance carriers to revitalize home-grown web solutions with modern, usable platforms for their users. 
Using the 
Guidewire
software platforms ProducerEngage (Agents) and CustomerEngage (Policyholders), MEM was able to transform their digital presence and provide greater self-service to their customers. As Product Owner of this multi-million dollar initiative, we successfully launched 2020 found greater efficiency in application entry, quicker claim intake, and greater access to information by users in post-launch data analysis.
 The
focus group
data we collected, as well as 1-on-1 user conversations and internal validation helped us narrow our MVP scope using five key business drivers.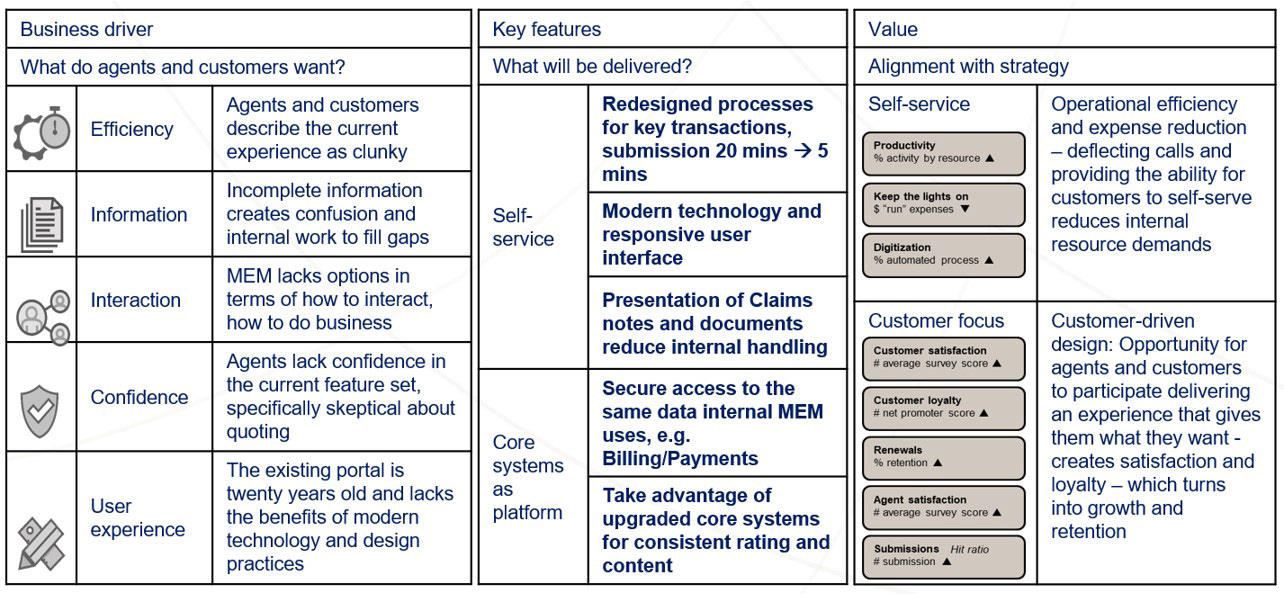 Promotions for the portal began no less than 45 days prior to launch, and featured memorable messaging, imagery and video tutorials. 
We also created a

landing page

to promote the upcoming launch and the new portal functionality.