With a deep desire to understand how to delight customers - their policyholders -

Missouri Employers Mutual

launched a comprehensive journey mapping initiative in 2018. The effort started with an internal analysis of all customer touchpoints throughout key departments, and radiated outward with qualitative and quantitative research with customers directly. This research included in-depth survey analysis of over 400 licensed independent insurance agents, as well as moderated customer focus groups across the state.
This journey map and 'Moments of Truth' helped me refine

customer personas

to determine MVP for the digital implantation of a new customer portal.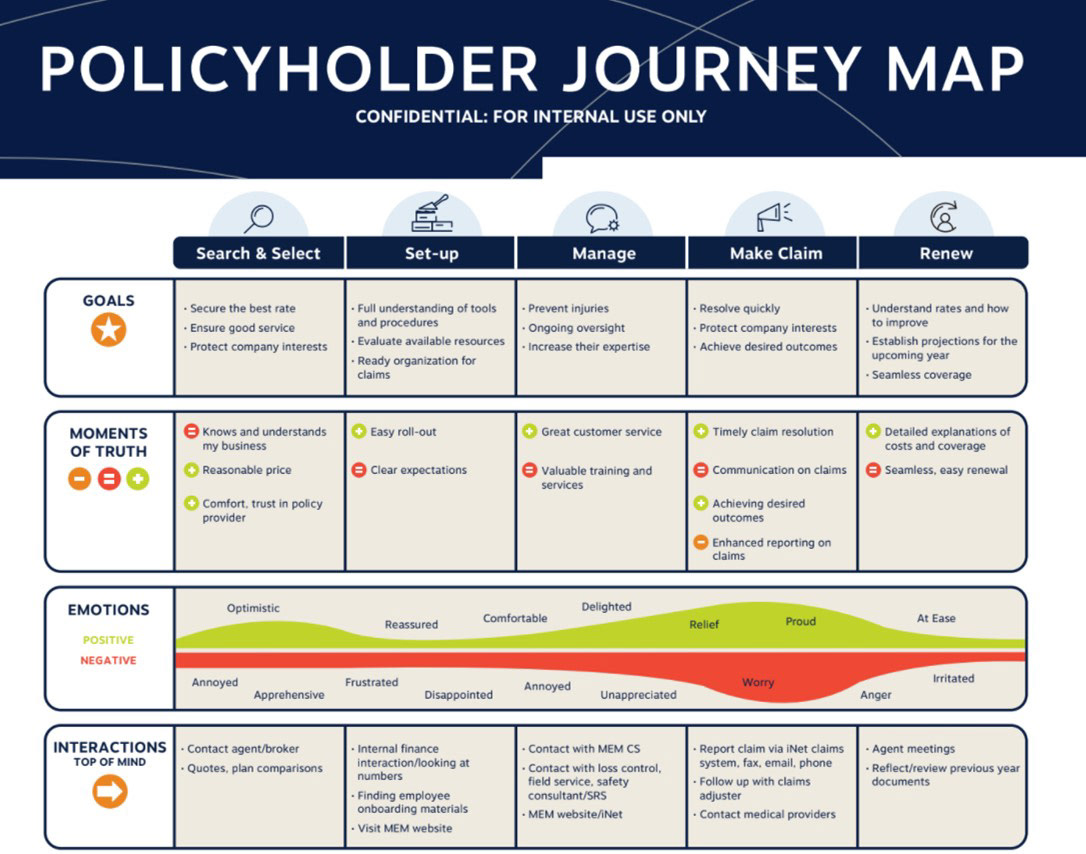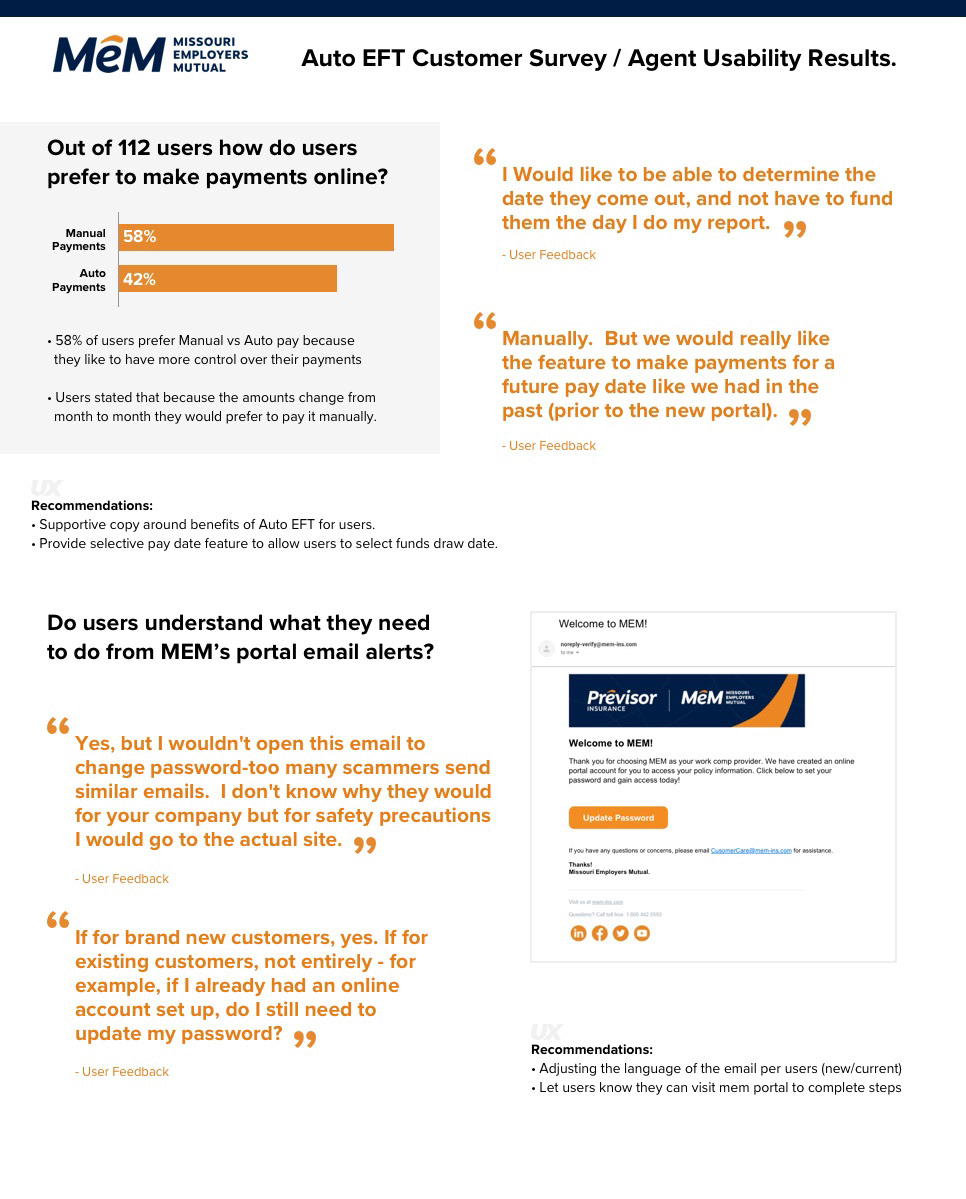 Click here
to find out the results from a usability study I conducted with users to find out if new designs within an updated workflow impacted usability for long-time customers.